Two of the mainstream comic companies include DC and Marvel Comics, together taking some 72% of the sales of superhero graphic novels. With well known (household names) characters that mostly have unreal abilities, unlike, the medieval knight of old, equipped only with a horse suit of armour and a sword. The obvious place from where Iron Man developed. By comparison, John Storm, and his steed, the Elizabeth Swann, are entirely possible, taking known technology to the limit. There are no super powers. Just enhancements, based on computers and genetic modifications. If for no other reason, readers might like a change from flying people, and space adventures, to something a little more down to earth, and yet still mentally stimulating.
COMIC MARKET SHARE

In 2017, Marvel held a 38.30% share of the comics market, compared to its competitor DC Comics' 33.93%. By comparison, the companies respectively held 33.50% and 30.33% shares in 2013, and 40.81% and 29.94% shares in 2008.
MERGER 2022

Warner Bros. Discovery, Inc. (WBD) is an American multinational mass media and entertainment conglomerate headquartered in New York City. It was formed after the spin-off of WarnerMedia by AT&T, and its merger with Discovery, Inc. on April 8, 2022.

The company's properties are divided into nine business units, including the flagship Warner Bros. film and television studios, comic book publisher DC Entertainment, Home Box Office, Inc. (which includes HBO), U.S. Networks (which includes the majority of the ad-supported cable networks of its predecessors, including Discovery, Scripps Networks, Turner Broadcasting, and Warner), CNN, Sports (which includes Motor Trend Group, AT&T SportsNet, TNT Sports, and Eurosport, among others), Global Streaming & Interactive Entertainment (which includes the Discovery+ and HBO Max streaming services, and video game publisher Warner Bros. Interactive Entertainment), and International Networks. It also holds a minority stake in The CW and a majority stake in the Food Network (including its spin-off network Cooking Channel), all of which are alongside Nexstar Media Group, and the former alongside Paramount Global.
DC Comics, Inc. (doing business as DC) is an American comic book publisher and the flagship unit of DC Entertainment, a subsidiary of Warner Bros. Discovery.

DC Comics is one of the largest and oldest American comic book companies, with their first comic under the DC banner being published in 1937. The majority of its publications take place within the fictional DC Universe and feature numerous culturally iconic heroic characters, such as:
Catwoman,
Cyborg
Flash,
Green Lantern,
As well as famous fictional teams including:
The Justice League,
The Justice Society of America,
The Justice League Dark,
The Doom Patrol, and
The Teen Titans.
The universe also features an assortment of well-known supervillains such as Lex Luthor, the Joker, the Cheetah, the Reverse-Flash, Black Manta, Sinestro, and Darkseid. The company has published non-DC Universe-related material, including Watchmen, V for Vendetta, Fables and many titles under their alternative imprint Vertigo and now DC Black Label.

Originally in Manhattan at 432 Fourth Avenue, the DC Comics offices have been located at 480 and later 575 Lexington Avenue; 909 Third Avenue; 75 Rockefeller Plaza; 666 Fifth Avenue; and 1325 Avenue of the Americas. DC had its headquarters at 1700 Broadway, Midtown Manhattan, New York City, but DC Entertainment relocated its headquarters to Burbank, California in April 2015.

Penguin Random House Publisher Services distributes DC Comics' books to the bookstore market, while Diamond Comic Distributors supplied the comics shop direct market until June 2020, when Lunar Distribution and UCS Comic Distributors, who already dominated direct market distribution on account of the disruption to Diamond that resulted from the COVID-19 pandemic, replaced Diamond to distribute to that market.

DC Comics and its longtime major competitor Marvel Comics (acquired in 2009 by The Walt Disney Company, Warner Bros. Discovery's main competitor) together shared approximately 70% of the American comic book market in 2017, though this number may give a distorted view since graphic novels are excluded. With the sales of all books included, DC is the second biggest publisher, after Viz Media, and Marvel is third.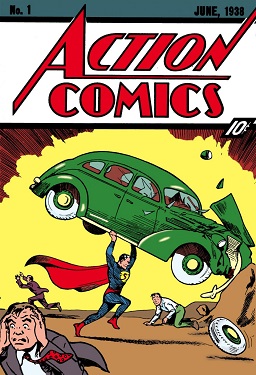 BIRTH OF THE SUPERHERO - Detective Comics, Inc. launched a new anthology title, entitled Action Comics. Issue#1, cover dated in June 1938, first featured characters such as Superman by Siegel and Shuster, Zatara by Fred Guardineer and Tex Thompson by Ken Finch and Bernard Baily. It is considered to be the first comic book to feature the new character archetype, soon known as "superheroes", and was a sales hit bringing to life a new age of comic books with the credit going to the first appearance of Superman both being featured on the cover and within the issue. It is now one of the most expensive and valuable comic book issues of all time. The issue's first featured tale which starred Superman was the first to feature an origin story of superheroes with the reveal of an unnamed planet later known as Krypton that he is said to be from. The issue also contained the first essential supporting character and one of the earliest essential female characters in comics with Lois Lane as Superman's first depicted romantic interest.

HISTORY

In 1977, the company officially changed its name to DC Comics. It had used the brand "Superman-DC" since the 1950s, and was colloquially known as DC Comics for years.

In June 1978, five months before the release of the first Superman movie, Kahn expanded the line further, increasing the number of titles and story pages, and raising the price from 35 cents to 50 cents. Most series received eight-page back-up features while some had full-length twenty-five-page stories. This was a move the company called the "DC Explosion". The move was not successful, however, and corporate parent Warner dramatically cut back on these largely unsuccessful titles, firing many staffers in what industry watchers dubbed "the DC Implosion". In September 1978, the line was dramatically reduced and standard-size books returned to 17-page stories but for a still increased 40 cents. By 1980, the books returned to 50 cents with a 25-page story count but the story pages replaced house ads in the books.

Seeking new ways to boost market share, the new team of publisher Kahn, vice president Paul Levitz, and managing editor Giordano addressed the issue of talent instability. To that end - and following the example of Atlas/Seaboard Comics and such independent companies as Eclipse Comics - DC began to offer royalties in place of the industry-standard work-for-hire agreement in which creators worked for a flat fee and signed away all rights, giving talent a financial incentive tied to the success of their work. As it happened, the implementation of these incentives proved opportune considering Marvel Comics' Editor-in-Chief, Jim Shooter, was alienating much of his company's creative staff with his authoritarian manner and major talents there went to DC like Roy Thomas, Gene Colan, Marv Wolfman, and George Perez.

In addition, emulating the era's new television form, the miniseries while addressing the matter of an excessive number of ongoing titles fizzling out within a few issues of their start, DC created the industry concept of the comic book limited series. This publishing format allowed for the deliberate creation of finite storylines within a more flexible publishing format that could showcase creations without forcing the talent into unsustainable open-ended commitments. The first such title was World of Krypton in 1979, and its positive results led to subsequent similar titles and later more ambitious productions like Camelot 3000 for the direct market in 1982.

These changes in policy shaped the future of the medium as a whole, and in the short term allowed DC to entice creators away from rival Marvel, and encourage stability on individual titles. In November 1980 DC launched the ongoing series The New Teen Titans, by writer Marv Wolfman and artist George Pérez, two popular talents with a history of success. Their superhero-team comic, superficially similar to Marvel's ensemble series X-Men, but rooted in DC history, earned significant sales in part due to the stability of the creative team, who both continued with the title for six full years. In addition, Wolfman and Pérez took advantage of the limited-series option to create a spin-off title, Tales of the New Teen Titans, to present origin stories of their original characters without having to break the narrative flow of the main series or oblige them to double their work load with another ongoing title.

TIME WARNER/AOL 1990-2018

In March 1989, Warner Communications merged with Time Inc., making DC Comics a subsidiary of Time Warner. In June, the first Tim Burton-directed Batman movie was released, and DC began publishing its hardcover series of DC Archive Editions, collections of many of their early, key comics series, featuring rare and expensive stories unseen by many modern fans. Restoration for many of the Archive Editions was handled by Rick Keene with colour restoration by DC's long-time resident colourist, Bob LeRose. These collections attempted to retroactively credit many of the writers and artists who had worked without much recognition for DC during the early period of comics when individual credits were few and far between.

The comics industry experienced a brief boom in the early 1990s, thanks to a combination of speculative purchasing (mass purchase of the books as collectible items, with intent to resell at a higher value as the rising value of older issues, was thought to imply that all comics would rise dramatically in price) and several storylines which gained attention from the mainstream media. DC's extended storylines in which Superman was killed, Batman was crippled and superhero Green Lantern turned into the supervillain Parallax resulted in dramatically increased sales, but the increases were as temporary as the hero's replacements. Sales dropped off as the industry went into a major slump, while manufactured "collectables" numbering in the millions replaced quality with quantity until fans and speculators alike deserted the medium in droves.

DC's Piranha Press and other imprints (including the mature readers line Vertigo, and Helix, a short-lived science fiction imprint) were introduced to facilitate compartmentalized diversification and allow for specialized marketing of individual product lines. They increased the use of non-traditional contractual arrangements, including the dramatic rise of creator-owned projects, leading to a significant increase in critically lauded work (much of it for Vertigo) and the licensing of material from other companies. DC also increased publication of book-store friendly formats, including trade paperback collections of individual serial comics, as well as original graphic novels.

One of the other imprints was Impact Comics from 1991 to 1992 in which the Archie Comics superheroes were licensed and revamped. The stories in the line were part of its own shared universe.

DC entered into a publishing agreement with Milestone Media that gave DC a line of comics featuring a culturally and racially diverse range of superhero characters. Although the Milestone line ceased publication after a few years, it yielded the popular animated series Static Shock. DC established Paradox Press to publish material such as the large-format Big Book of... series of multi-artist interpretations on individual themes, and such crime fiction as the graphic novel Road to Perdition. In 1998, DC purchased WildStorm Comics, Jim Lee's imprint under the Image Comics banner, continuing it for many years as a wholly separate imprint – and fictional universe – with its own style and audience. As part of this purchase, DC also began to publish titles under the fledgling WildStorm sub-imprint America's Best Comics (ABC), a series of titles created by Alan Moore, including The League of Extraordinary Gentlemen, Tom Strong, and Promethea. Moore strongly contested this situation, and DC eventually stopped publishing ABC.

In March 2003 DC acquired publishing and merchandising rights to the long-running fantasy series Elfquest, previously self-published by creators Wendy and Richard Pini under their WaRP Graphics publication banner. This series then followed another non-DC title, Tower Comics' series T.H.U.N.D.E.R. Agents, in collection into DC Archive Editions. In 2004 DC temporarily acquired the North American publishing rights to graphic novels from European publishers 2000 AD and Humanoids. It also rebranded its younger-audience titles with the mascot Johnny DC and established the CMX imprint to reprint translated manga. In 2006, CMX took over from Dark Horse Comics publication of the webcomic Megatokyo in print form. DC also took advantage of the demise of Kitchen Sink Press and acquired the rights to much of the work of Will Eisner, such as his The Spirit series and his graphic novels.

In 2004, DC began laying the groundwork for a full continuity-reshuffling sequel to Crisis on Infinite Earths, promising substantial changes to the DC Universe (and side-stepping the 1994 Zero Hour event which similarly tried to ret-con the history of the DCU). In 2005, the critically lauded Batman Begins film was released; also, the company published several limited series establishing increasingly escalated conflicts among DC's heroes, with events climaxing in the Infinite Crisis limited series. Immediately after this event, DC's ongoing series jumped forward a full year in their in-story continuity, as DC launched a weekly series, 52, to gradually fill in the missing time. Concurrently, DC lost the copyright to "Superboy" (while retaining the trademark) when the heirs of Jerry Siegel used a provision of the 1976 revision to the copyright law to regain ownership.

In 2005, DC launched its "All-Star" line (evoking the title of the 1940s publication), designed to feature some of the company's best-known characters in stories that eschewed the long and convoluted continuity of the DC Universe. The line began with All-Star Batman & Robin the Boy Wonder and All-Star Superman, with All-Star Wonder Woman and All-Star Batgirl announced in 2006 but neither being released nor scheduled as of the end of 2009.

DC licensed characters from the Archie Comics imprint Red Circle Comics by 2007. They appeared in the Red Circle line, based in the DC Universe, with a series of one-shots followed by a miniseries that lead into two ongoing titles, each lasting 10 issues.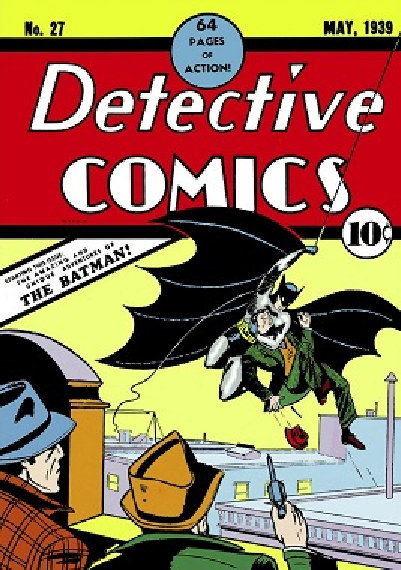 BATMAN IS BORN - All-American Publications' first comic series called All-American Comics was first published in April 1939. The series of Detective Comics would make successful history as first featuring Batman by Bob Kane and Bill Finger in issue#27 (March 1939) with the request of more superhero titles. Batman was depicted as a masked vigilante depicted as wearing a suit known as the Batsuit along with riding a car that would later be referred to as the Batmobile. Also within the Batman story was the supporting character, James Gordon, Police commissioner of what later would be Gotham City Police Department.
WARNER MEDIA - WARNER BROS. DISCOVERY UNIT 2018

On February 21, 2020, the Co-Publisher of DC Comics, Dan DiDio stepped down after 10 years at that position. The company did not give a reason for the move, nor did it indicate whether it was his decision or the company's. The leadership change was the latest event in the company restructuring which began the previous month, as several top executives were laid off from the company. However, Bleeding Cool reported that he was fired.

In June 2020, Warner Bros. announced a separate DC-themed online-only convention. Known as DC FanDome, the free "immersive virtual fan experience" was a 24-hour-long event held on August 22, 2020. The main presentation, entitled "DC FanDome: Hall of Heroes", was held as scheduled on August 22. The remaining programming was provided through a one-day video on demand experience, "DC FanDome: Explore the Multiverse", on September 12.

As Warner Bros. and DC's response to San Diego Comic-Con's cancellation due to the COVID-19 pandemic, the convention featured information about DC-based content including the DC Extended Universe film franchise, the Arrowverse television franchise, comic books, and video games. The convention also returned for the virtual premiere of Wonder Woman 1984 and returned once again on October 16, 2021.

In August 2020, roughly one-third of DC's editorial ranks were laid off, including the editor-in-chief, senior story editor, executive editor, and several senior VPs.

In March 2021, DC relaunched their entire line once again under the banner of Infinite Frontier. After the events of the Dark Nights: Death Metal storyline, the DC Multiverse was expanded into a larger "Omniverse" where everything is canon, effectively reversing the changes The New 52 introduced a decade prior.

Furthermore, AT&T spun off WarnerMedia to Discovery, forming Warner Bros. Discovery. This merger was completed on April 8, 2022.

In January 2023, DC is set to relaunch their line under the banner of "Dawn of DC" following the conclusion of Dark Crisis on Infinite Earths and Lazarus Planet.
COMIC SUPER HEROES - A TO Z

RECORDED HISTORICAL KNIGHTS

Robert Guiscard - 'The Crafty' (c. 1015-1085 CE) [Norman]
Rodrigo Díaz de Vivar - 'El Cid' (1043-1099 CE)
Godfrey of Bouillon (circa 1060-1100)
Sir William Marshal - 'The Greatest Knight that Ever Lived' (c. 1146-1219 CE)
Richard I - 'The Lionhearted' (1157-1199 CE) King of England from 1189 to 1199 CE
Sir William Wallace (c. 1270-1305 CE)
Sir James Douglas - 'The Black Douglas' (c. 1286-1330 CE)
Bertrand du Guesclin - 'The Eagle of Brittany' (c. 1320-1380 CE)
Edward of Woodstock - 'The Black Prince [of Wales]' (1330-1376 CE)
Sir Henry Percy - 'Hotspur' (1364-1403 CE)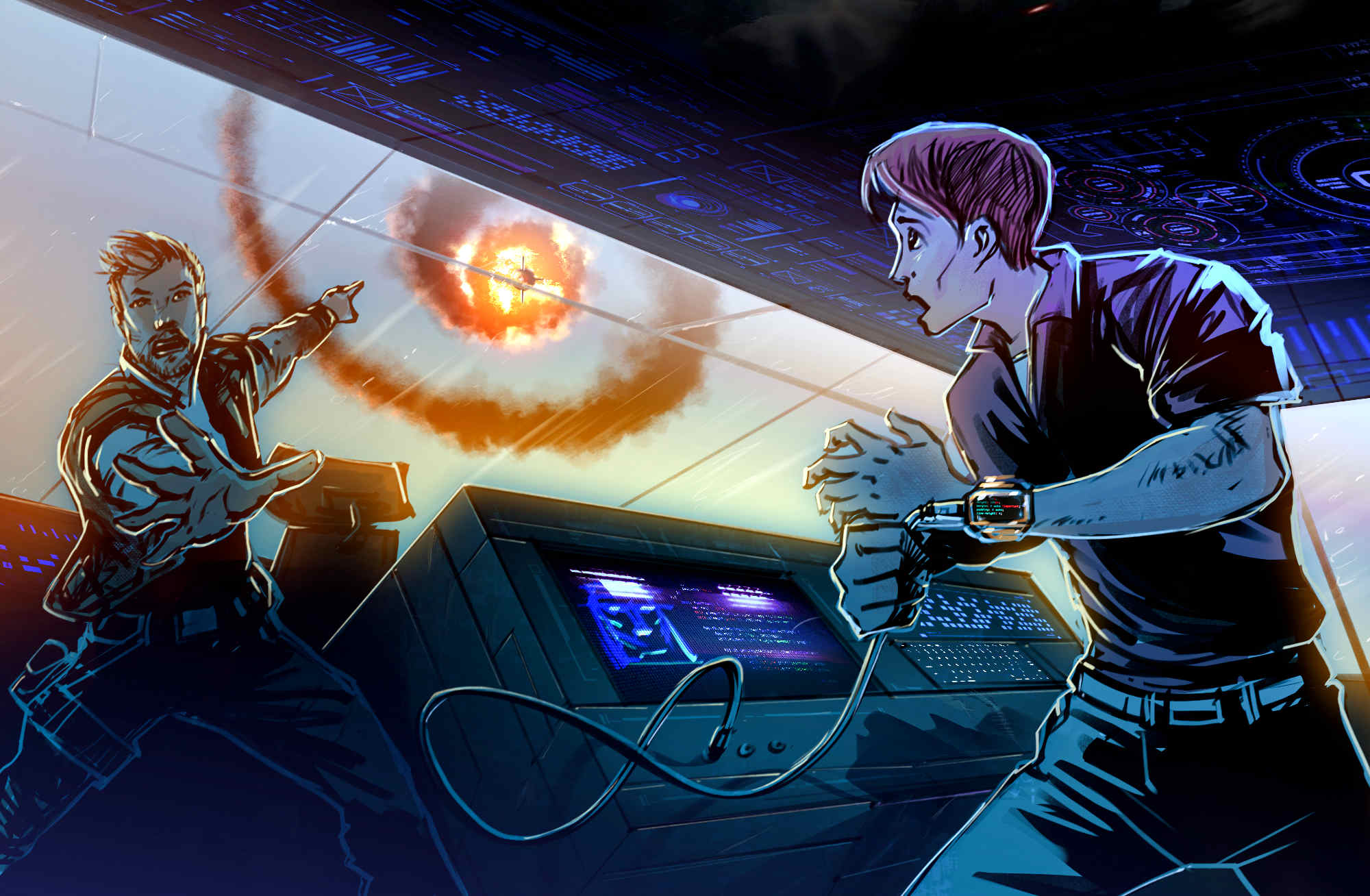 John Storm is a new breed of British super hero. Seen here with Dan Hawk, at the helm of the Elizabeth Swann. The formidable high tech duo discover they have no way to make it in the book or film world, but discover that they make excellent comic characters, ideal for publication as graphic novels. George Franks, mentor, is held to be a descendant of King Arthur, a knight of the fabled Round Table. The Swann's onboard weapons early warning and targeting system is called: Merlin. The laser cannon: Excalibur. And the tazer anti-piracy boarding system: Pendragon.
John Storm is a hybrid character. A new breed of modern Knight, fighting to protect the natural world and the archaeology that defines man's development, from Tanzania, to the Moon and beyond. Storm's ace in the hole is the Elizabeth Swann, the onboard AI, Hal, and his enhanced performance via a brain implant and genetic modification. Thus, just about keeping pace with what the market expects in a modern world: A technological super secret agent. In this case, for Blue Shield & UNESCO.
COMIC BRITISH SUPER HEROES - A TO Z

Black Knight, Dane Whitman (British, American, Ebony Blade Cursed Sword Strong, Marvel)
Blade, Eric Brooks (Vampire Hunter Born Soho, London MI-13* [Wesley Snipes] British SuperHero, Marvel)
Captain Avalon, Brian Braddock (Protects mystical Omniverse, Britain Corps, Excalibur, Marvel)
Captain Midlands, 'Rambling' Sid Ridley (British Army Super Soldier Program MI-13*)
Dark Angel, Shevaun Haldane (Psylocke, British Superhero Darkmoor, England, Marvel Comics)
Dr Druid, Anthony Ludgate (Raised England, studied magic Harvard Medical Degree, British Superhero)
Dr. Faiza Hussain (England, London - Sword Of Arthur Excalibur Stone [Marvel Disney])
Elsa Bloodstone, Monster Hunter (Marvel Comics)
Elizabeth 'Betsy' Braddock (Super heroine Captain Britain, mutant Psylocke Amulet of Right Excalibur Knights)
John Storm - Storm Force, ex army captain, soldier turned mercenary with cybernetic arm 1987 Eagle comics
Ka-Zar, Lord Kevin Plunder (British Royal Heritage England [Tarzan] Raised By Mutant Sabretooth Tiger Zabu)
Motormouth and Killpower Harley Davis & Julius Mullarkey, Marvel UK Stories British Super Heroes Mys-Tech Organization
Pete Wisdom (British Secret Agent Mutant Mi-13* Excalibur X-Force S.T.R.I.K.E.)
Spider-Woman, Jessica Drew (London, England - Avengers Hydra S.H.I.E.LD British Superhero, Marvel)
Spitfire, Lady Jacqueline Falsworth Crichton (Vampiric Speedster Marvel Comics, Immortal MI-13*)
Union Jack, Joseph 'Joey' Chapman (Patriotic Legacy Hero World War One [Liverpool, England] Marvel)